Karma's Pawn is a party band entertaining the entire West Central Ohio area. The group is a unique lineup, that includes 2 lead guitars, keys, 2 male & 1 female lead vocals, tight harmony, and an over-flowing amount of experience on rhythm. This combination allows Karma's Pawn the ability to play a wide variety of rock and roll: From the classics of the 1970's (and earlier), to the college rock & pop metal of the 1980's, to the alternative and grunge of the 1990's, to modern adult contemporary, to today's hottest hits. Experience a Karma's Pawn show soon ... You will not be disappointed!
Check out individual band biographies below.......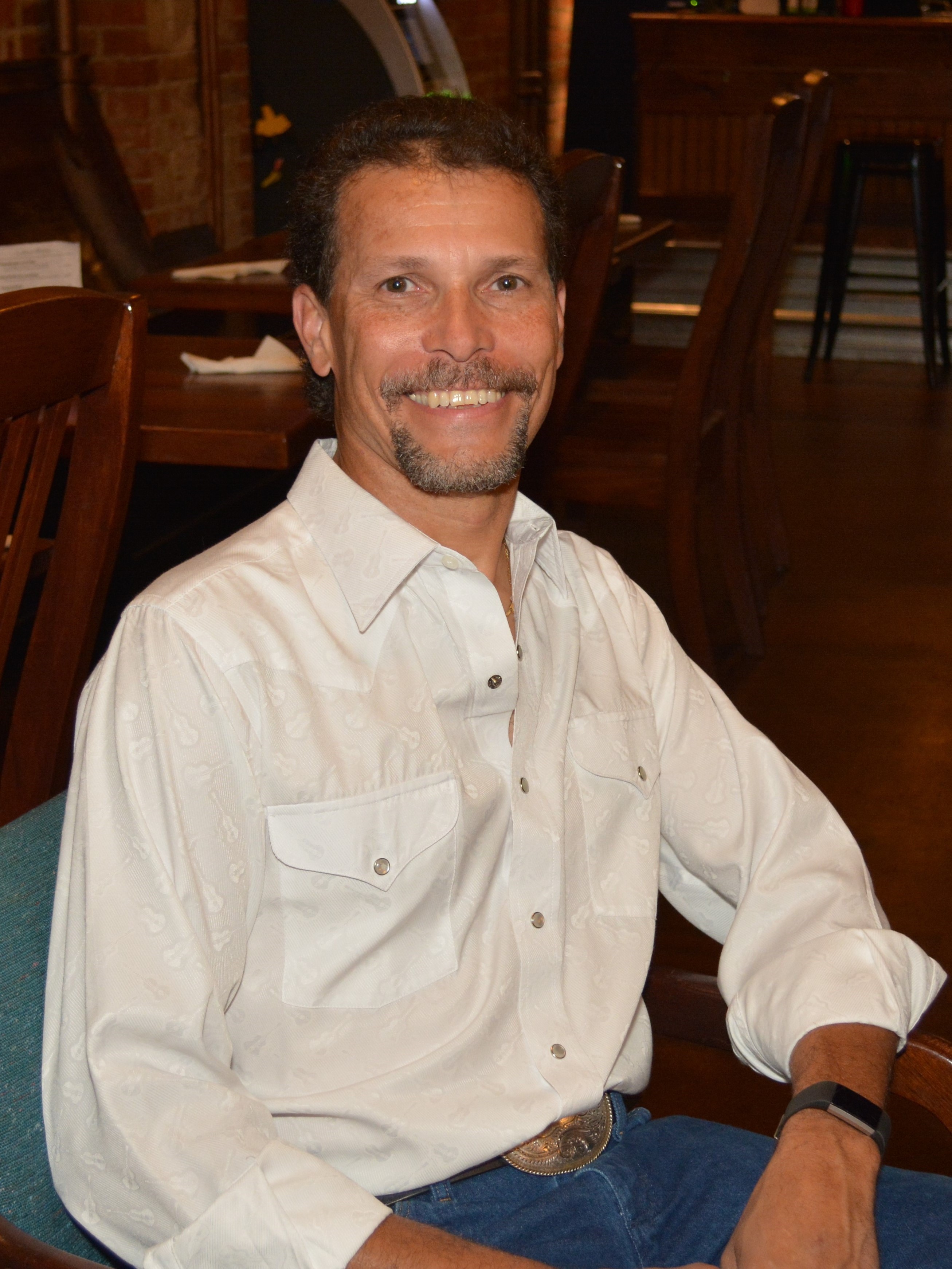 Name:
Fred Wells
Residence: Port Jefferson, Ohio

Instrument: Vocal Chords (have played some guitar, bass, & keys .. but can be dangerous with them.)

Experience:
Out The Door

Outrider

Xcursion

Solo Project

Wi-Five

Day Job: Honda of

America

Kids: Jessica, Travis, & Lane

Hobbies: Hunting, Fishing, Coaching, Softball, Baseball, & Home Remodeling

TV Shows: Baseball, NCAA Basketball, Football, Si-Fi Shows, & Singing competitions

Movies: Star Trek (everything), Marvel Comic Movies, & Blazing Saddles.

Drinks: Water, Beer, Brandy, & Wine

Bands: Journey, Loverboy, Foreigner, & Country Music Bands
Name: Sherri Overholser



AKA: They call me hell, they call me Stacy, they call me her, they call me Jane ... That's not my name, That's not my name!!

Hometown: New Bremen, Ohio

(Go Cards!)

Residence: Sidney, Ohio

(Go Jackets!)

Zodiac Sign: Capricorn, In Chinese Zodiac I am a Tiger ... FEAR THE MONKEY, my sister Becky is a monkey, hmmm ... I was in the band Backseat Monkey ... MONKEYS, MONKEYS, MONKEYS

Instrument: Keyboards, Backing & Lead Vocals

Experience:
The Other Way Band (early 90's)

Backseat Monkey (late 90's)

Brain Hooky (early 2000's)

Junction (late 90's - '08)

The Vice Presidents (2010 - Present)

Day Job: Business Analyst - Wilson Health (Sidney

)

Spouse: Hmmm ... Mike or Lori? Is this a trick question?

Kids: Four of them (Jeffrey, Tyler, Zoe, & Andrew), again, ALL MONKEYS. I cannot get away from the monkeys!

Hobbies: a) Rooting for Tom Brady & his Patriots. b) Annoying those closest to me. (which part 'a' accomplishes

nicely.) c) Butt Stuff

TV Shows: It's Always Sunny in

Philadelphia

- funniest show EVER!

Movies: James Cameron's Laser Cats 5

Drinks: Heavily, when possible. Beer: Blue Moon, Erdinger, Bells Oberon, & Nellie's. I also highly recommend 'Swedish Cherry Bombs' at the Dutch Mill Cafe! (in moderation .. YUM!!)

Bands: War (look them up, they're Fantastic!) Vampire Weekend, The Cranberries (RIP Dolores), David Bowie (died on my birthday), Margo Price, Limp Bizkit, & Cardi B. Also, the Monkees? Wait, no....not the Monkees!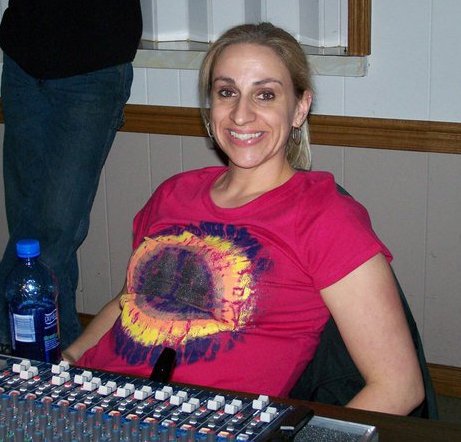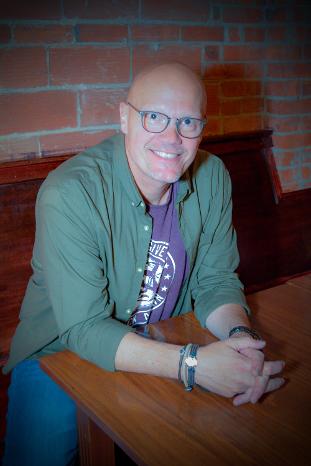 Name:
Steve Hurlburt
Hometown: St. Marys

, Ohio



Experience:



Hobbies: Collecting stange but funny movies




TV Shows: I don't like TV




Movies: Hedwig & The Angry Inch, Mary & Max, Broken Lizard, ANY Monty Python, The Lady Killers!




Drinks: French Bottled Water. Only the best!




Bands: GG Allin, Zappa, The Gap Band, P-Funk, Motown, Turbonegro, Stevie Wonder, Electric 6, Everyone that was on Soul Train in the 70's, Late 90's Seven Nations, Stevie Stiletto!!



Name:
Mike Overholser
Hometown: Fort Loramie, Ohio


Zodiac Sign: Libra with Mojo Rising

Instrument: Rhythm & Lead Guitar, Backing & Lead Vocals

Experience:
The Rubber Band

5th Gear

Backseat Monkey V1, V2, V3

Brain Hooky

The Vice Presidents
Day Job: Errand Boy for HBIC


Spouse: Sherri B. Overholser (see above)


Kids: I've genetically engineered four humans


Hobbies: Poker, Fantasy Sports, Trikke Riding, Facebook Smart-ass, Golf, Bar Hopping, Pontooning, Yelp Misinformation, Graphic Design


TV Shows:

Sports Center, Robot Chicken, All Alaskan reality shows, The Walking Dead, Cable News, Rick & Morty, WWE junk, Horders, Graham Norton Show, & South Park.




Movies: Step Brothers, Shawshenk Redemption, Old School, LOTR, Forrest Gump, Planet Terror, Super Troopers, Team

America

: World Police, & all Tarantino flicks. Ohhh .. and mushy chick flicks.




Albums: Smell the Glove & Seeking Major Tom


Drinks: Captain Morgan & 7Up, Miller Lite, Fireball, Draft Cider, & Jägermeister ... mmmm


Bands: AC-DC, the Stones (mid-period), R.E.M., U2, the Beatles, the Beach Boys, C,S,N, & Y, Memphis Soul acts, the Sun Records boys (Presley, Cash, Lewis, & Perkins), Ray Charles, Alabama (early years), Dwight Yoakam, Collective Soul, Tom Petty, Queen, the Mavericks, ELO, Counting Crows, J. Geils Band (live stuff), Bob Marley, Ed Sheeran, the Who, Arctic Monkeys, Bowling For Soup, and all hard driving Bluegrass!!!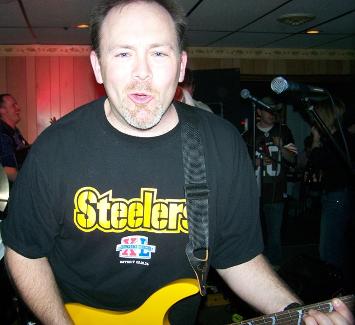 Name:
Jay Luttmer
Hometown: Saint Henry, Ohio


Residence: Saint Henry, Ohio


Instrument: Bass!! It's the only real instrument, just ask Sherri

Experience:


Foreign Element - late 90's

The Honeydoos - Early 2000's

Blind Theory - mid 2000's

Allison Ditch - Late 2000's

Stop That - Late 2000's
Day Job: Senior Project Manager, Nidec Minster


Hobbies: I like to build stuff with my hands


TV Shows: Parks & Recreation, The Office, M*A*S*H, 30 Rock, X Files, & History documentaries


Movies: Way too many to name!


Drinks: Scotch, Scotch, Scotch, & Budweiser


Bands: Pink Floyd, CSN and sometimes Y, Tool, Joni Mitchell, Foo Fighters, Sam Cooke, Grateful Dead, Cake, Clutch, Allman Brothers, Gov't Mule ... REALLY way too many to name!

Name:
Bruce Roth
Residence: Vandalia, Ohio


Instrument: Lead Guitar & Backing Vocals

Experience:
Hobbies: Things that make a ton of noise and go really really fast!


TV Shows: The Outer Limits


Movies: Sci-Fi, Valerian, Guardians of the Galaxy


Bands: Captain Beyond, Danny Gatton, Crue, Deep Purple, Judas Priest, Montrose, Dwight Yoakam, Roy Clark, and many many more!!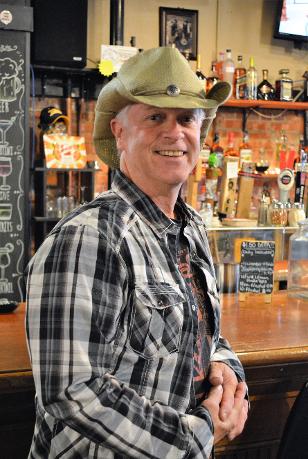 "If you're really a mean person, you're going to come back as a fly and eat poop." ~ Kurt Cobain